Working in Malaysia as A Foreigner: All You Need To Know
Working in Malaysia as a Foreigner
Over the years Malaysia's economy has grown rapidly. Coming from humble beginnings as a producer of rubber, tin and palm oil, to the biggest producers of those three materials, and then to the third-largest economy in Southeast Asia.

Today Malaysia specialises in sectors such as the manufacturing sector. And many large international companies have set up shop in the country as well.

But let's take a look at the country as is.

Malaysia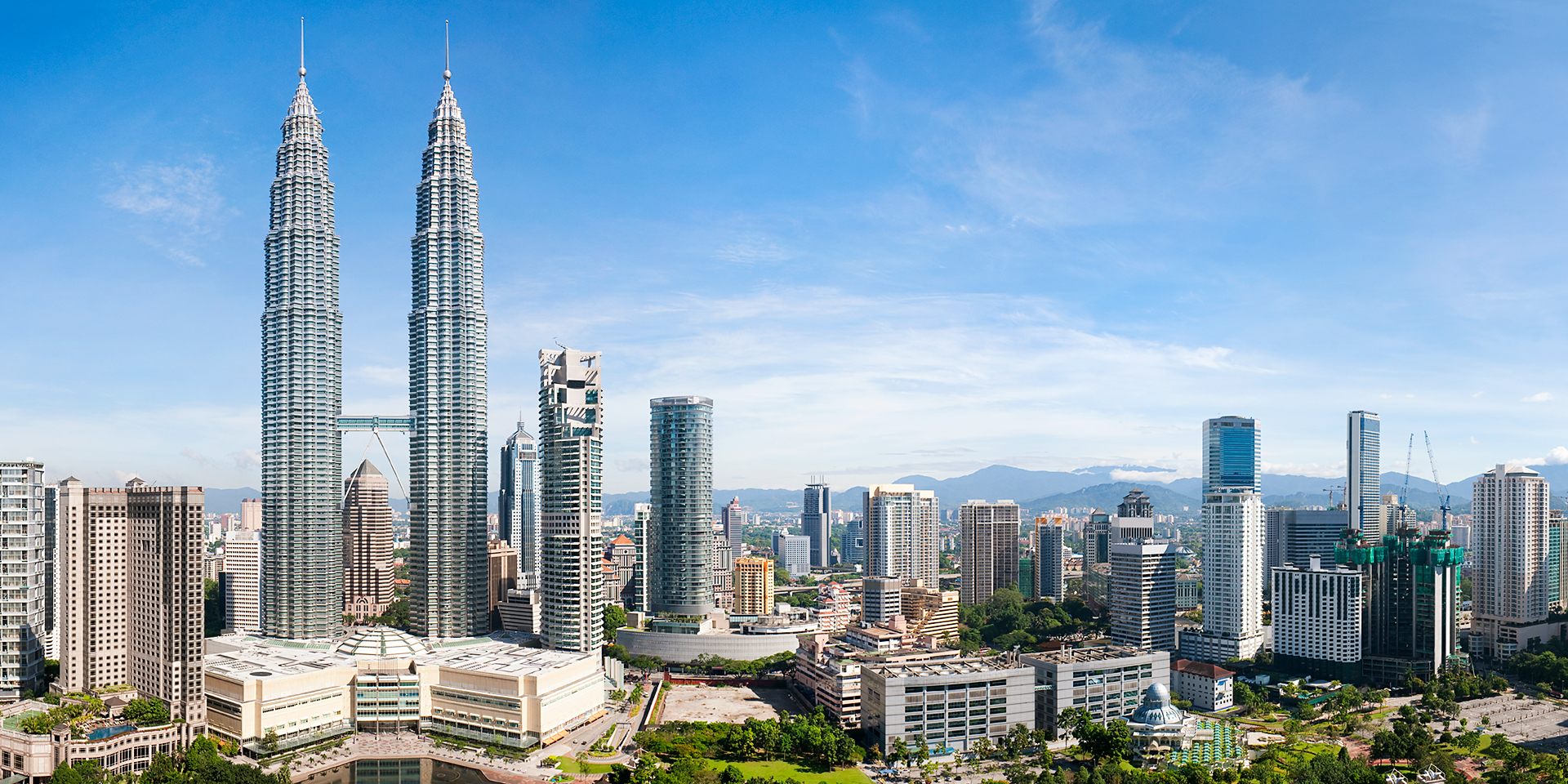 Malaysia, as you know, is a country in Southeast Asia. On the peninsula, or Peninsular Malaysia, it shares a border with Thailand in the north and Singapore in the south. In East Malaysia, a separate enclave in the island of Borneo, Malaysia shares a border with Indonesia and Brunei. 

The country was once a former British colony, and only gained independence in 1957. Because of its colonial past, you can see how the diverse population of Malaysia came to be as the British brought in many Indians and Chinese. Today the Malay, Chinese and Indian ethnic groups make up the population demographic in Malaysia.

Malaysia has 11 states and 3 federal territories. The states on Peninsular Malaysia include: Johor, Kedah, Kelantan, Malacca, Negeri Sembilan, Pahang, Penang, Perak, Perlis, Selangor and Terrenganu. The states within East Malaysia are Sabah and Sarawak.

The two federal territories in Peninsular Malaysia are Kuala Lumpur, the nation's capital, and Putrajaya, the administrative capital. The federal territory in East Malaysia is Labuan.

Malaysia has an estimated population of around 33 million people, with Selangor having the highest population in the country with 6,541,900 people. Sabah comes in second with 3,904,700 people.

Based on the population distribution, it is safe to say that most people in Malaysia live and work in Selangor and Kuala Lumpur. Selangor surrounds both Kuala Lumpur and Putrajaya so most people would live in the state.

Industries in Malaysia
Malaysia has come a long way from being a producer of raw materials. Now the economy that makes up the country is made of technology and innovative-based industries.

Some of the biggest companies in Malaysia include:

Maybank
Tenaga Nasional
Public Bank Berhad
Petronas
And much more…
Many large companies employ both local and international talent. While a lot of foreigners do come to Malaysia to work, it should be noted that there are restrictions placed on companies to limit the amount of foreign and international workers they can hire. This is so that local talent can have a chance too.

Companies can only employ foreign workers when there are not enough local talent to fill a certain role. As more and more locals are becoming more qualified, competition for foreign workers and staff will only continue to get more fierce. 

The tertiary sector accounts for more than half of the country's labour force. Industries that are close to this are the oil, gas and biotech industries.

The biggest industries in Malaysia would be:

agriculture
automotive
construction
electronics
financial services
medical technology
tourism.
Go on any job site such as ours, and you will see the amount of companies in these industries looking for new workers.

Getting a Work Permit
While companies in the country are only allowed to employ foreigners when they are able to show that there are no locals available for that job position. Exceptions can be made in the case for certain strategic job positions in management, finance, and so on.

The reason for this is due to the fact that Malaysia is now more well educated. This means that a bachelors, preferably a masters degree with some years of work experience is what you should have at minimum as an expat.

But when you do finally land a position, your employer will have to file a permit application with the local government. To be eligible for a work permit, you need to meet certain criteria. For one you have to be at least the age of 27 and have a salary of at least RM5,000 a month. And it is not just you either, the  company that you are being hired by has to have a sufficient amount of paid-up capital, at least RM200,000 for local companies. Companies that have part foreign ownership must have at least RM350,000 and companies fully owned by foreign entities must have at least RM500,000.

If the contract that you are under offers you payments of over RM8,000 per month then, you will be glad to know that your work permit application was approved instantly and that the immigration department guarantees that you will have your work permit in your hands within a week. There is a special 10 year Visa that can be given to those Expats who are highly skilled, this Visa is linked to the actual individual in question, rather than the company hiring them.

It would usually take 1 or 2 years, but in some cases, it may take 3 or 5 years for a permit to expire. After which your employer will need to request the renewal to renew your work permit. Not only does a work permit grant you permission to work in Malaysia, but it can also allow you to open a bank account and get a mortgage if you are planning on buying a home here. When it comes to paying taxes, expats can pay taxes in either their home country or in Malaysia during their time of employment. To avoid accidental double taxation, Malaysia has made agreements with several countries which most expats come from. The highest you can get taxed in Malaysia is 26 percent. 

A small portion of your monthly wages goes to your retirement scheme, in Malaysia, it would be your EPF funds. For locals, companies and employers are required to save money for the EPF scheme of their workers, but for foreigners and expatriates, it does not apply. 

Salaries
The local population usually earns somewhere between RM2,000 and RM4,000 monthly, (But it is usually for those in non-management positions, locals can still earn quite a hefty amount when they get up the ladder).

Those who work at restaurants, food courts or small shops will usually earn less than this. Expats are rather lucky when it comes to this situation however, a minimum and expatriate should make around RM10,000 per month, a sufficient amount to let them live comfortably in Malaysia. Not only that, but it is also most likely that the company an expatriate works for has already provided them with other forms of assistance, like car allowance, part-payment of school fees for their kids, housing and so on. Most of the expat population would be situated within the Kuala Lumpur area, in either Mont Kiara or Sri Hartamas, both affluent and nice neighbourhoods.

And foreigners are pretty well on this too, as stated before you need to earn RM5,000 a month to be applied to have a work permit as a foreigner, so it is safe to say that you are earning at least that amount if not more.

But as such, it is normal for more highly-skilled individuals to be paid more, regardless whether they are local or foreign.

Beware of Scams
Scammers are cunning and were quick to cash in on the influx of foreigners that are coming to work in Malaysia. Although measures are taken against the scammers, there are people who still fall victim to this crime. So to avoid falling victim to the scams, we follow one general rule. If it sounds too good to be true, it is a scam. If they are offering you an unusually large sum of cash, it is best you avoid that company.

Benefits of Living in Malaysia
For those of you who are coming from abroad to work in this beautiful country, you are in luck as living in Malaysia can bring about many benefits. Below, we list some of the biggest ones!

#1: The Food
Malaysia multi-ethnic community means there is a wide variety of cuisines and dishes that can be found in the country, all are delicious. From hawker stalls, to mamaks, all the way to lovely fine dining establishments. Finding food in the country is as easy as breathing.

In Malaysia, you can find delicious foods from the Malays, the Chinese and the Indians. Dishes such as our national one, Nasi Lemak, Char Kuey Teow or Roti Canai will surely be a delight to your taste buds.

A big plus is that it is also CHEAP. But if you grow sick of the spicy food we offer, Major cities in the country can have a wide selection of international cuisine, in case some of you may fee abit homesick.

#2: The Weather
For those of you who are coming from countries with bitter cold climates, you will be glad to know that Malaysia's weather remains somewhat the same all year round. Nice and tropical weather is somewhat a blessing to the country. Sure at times, it may get rather uncomfortable, but the nice breeze that rolls in and our rain showers keep it all in balance.

Although Malaysia can have some pretty heavy rain which may sometimes ruin your plans, you can actually try to work your way around it, just remember that the rain showers tend to happen in the evening or afternoon, but mostly in the evening.

#3: It's Cheap and Affordable
It is actually cheaper to eat out in Malaysia than to cook at home at times, which is why food and going out to eat is such a big thing in Malaysian culture. On weekends, you can see lots of people and families heading out to eat dinner.

The prices of items are great for tourists and expats as the value of the Ringgit is lower than most major currencies.

Expats and anyone earning more than RM5,000 can live a rather comfortable life in the country. 
#4: Prepare for an Adventure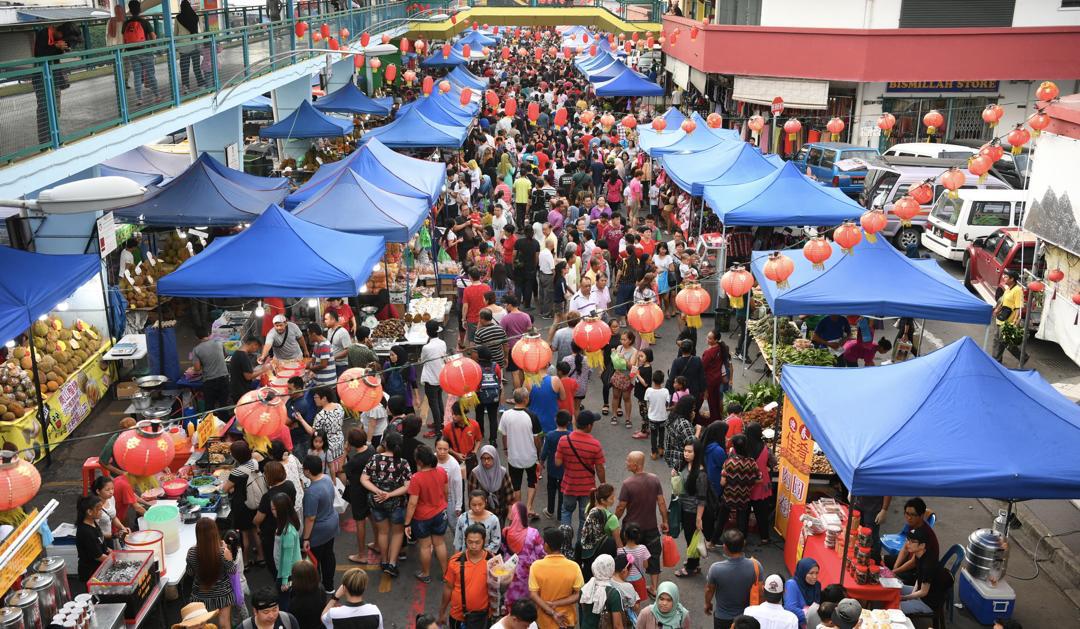 So if you are coming into Malaysia for work, hopefully, this article can give you some guidance on the country and how things are over here. Here's another tip that can help you as well. While most people here can speak some English, it is better if you attempt to at least learn some phrases in Malay. Trust me, the locals would appreciate your efforts. 

Do be well versed in our laws too as some laws may differ than the ones from other countries.

But that being said, welcome to Malaysia!